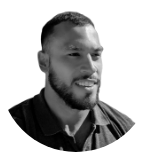 Hello, I'm Jonas Pereira, a Designer passionate about designing digital experiences that leave a positive impact on people, environment and the society.
Born in São Paulo, raised in Italy, London based.
Everybody values design either consciously or unconsciously. This is why I love creating thoughtful, meaningful and polished experiences, which makes both the creators and customers happy. I personally enjoy working on projects that require both strategy as well as visual design.

I love working on problems from the ideation stage and seeing them through completion through pixel-perfect designs. I dream to become a domain expert in my field with being able to move among the process from user research to designing to shipping and analyzing results. To me, design is a problem-solving activity. As a designer, I understand that the perfect design not only involves visual aesthetics but even more importantly, an interface that functions well.


This requires a deep understanding of human behavior and psychology - the outcome of which greatly impacts the overall experience of the product, regardless of the platform. I speak English, Italian, Portuguese and Spanish. When I'm not studying or pushing pixels, you will find me in the gym or at the wine bar.